BOUTIQUE ELECTRONIQUE
MUSIC
"AFTER SILENCE, THAT WHICH COMES CLOSEST TO EXPRESSING THE INEXPRESSIBLE... IS MUSIC."
- HENRY DAVID THOREAU
•••
Meet your sonic hostess, music producer, sound engineer,
multi-instrumentalist and music director Celeste Lear.
••• BIO •••
Boutique Electronique Music founder, music producer, sound engineer, DJ and multi-instrumentalist Celeste Lear has two decades of discipline dedicated to the constant deepening of both artistic performance and technical ability to consistently turn out and professional, high quality and cutting edge compositions and broadcast ready, finely tuned precision mixes.
Celeste has performed extensive scoring for various independent films, television shows, commercials and regularly licenses her music to networks such as Sony, VH1, MTV, Discovery Channel and HBO. Most noteworthy, she had one of her compositions showcased on Fox network's wildly popular dance competition "So You Think You Can Dance" as well as on, "The Young and the Restless".
••• MUSIC DIRECTOR •••
As a music director, Celeste has been hired onto several international, large scale multi-media installation projects and has worked in conjunction with UNESCO, United Nations, Google, Obscura Digital, Autodesk, Millennium Art and Mosaic of Change to provide both music production, sound design, music curation and legal clearance.
http://www.millenniumart.org/current.html
Celeste acted as executive music director for UNESCO's 70th year anniversary celebration in Paris and worked with a team of 20+ team members to produce a high tech, video mapping projection experience onto the side of UNESCO's Paris headquarters for a 5 day run and included a 20 minute rotating show with music, select speech excerpts and unique sound design (see below). Celeste also produced 30 minutes of ambient compositions consisting of "remixed" ethnic field recordings for an interactive, educational touch screen computer that was installed in their Paris headquarter's lobby.
••• MUSIC PRODUCER & MULTI INSTRUMENTALIST •••
With 5 solo and 2 compilation albums she has personally produced and professionally released on her own label since 2005, Celeste's music has amassed tens of millions of plays on Pandora, Spotify, Apple Music and Youtube. She is also a sought after remix artist and has produced and released over 10 cutting edge, professional electronic remixes for artists such as Elan Atias (The Wailers), cellist Rena Jones, CloZee, Artemis, Natasha Bedingfield (Sony Records), Symbols of the West, Stereocell, Shannon Hurley, etc.
http://www.celestelear.com
https://soundcloud.com/celeste-lear
••• MUSIC SUPERVISOR •••
Also a savvy music supervisor with copyright and entertainment business law studies and 12+ years of experience in music publishing and licensing, Celeste has mutiple iMDb credits from performing music clearance work and contract negotiations for multiple production companies including Clear Compass Media, Eye Power Films, Castor Creek Productions, etc. She recently performed music supervision work on the highly successful independent documentary film, "Thrive, What On Earth Will It Take".
MUSIC
Here is an array of tracks of various styles and genres, written, mixed & mastered here at Boutique Electronique.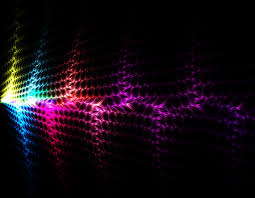 For Information and Quotes Contact
Celeste at:
oneearlear@gmail.com